Flex-A-Tech Hackathon Details & Updates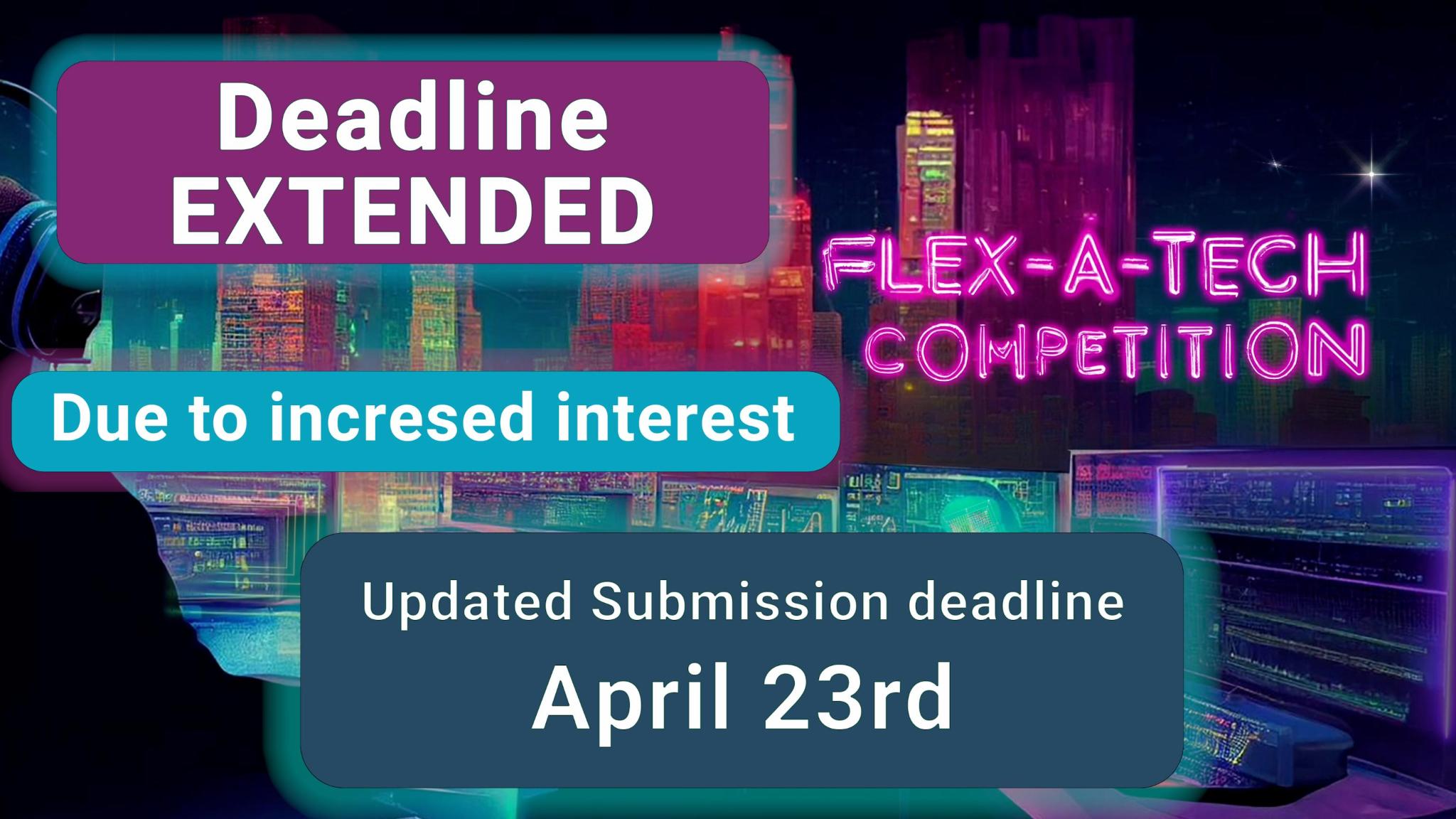 Welcome to the first Flex-A-Tech hackathon presented by Ready Layer One and the NEAR Foundation.
**  WINNERS ANNOUNCED BELOW! **
This first event is based on KeyPom (GitHub - keypom/keypom) and account abstraction on NEAR (Account Model). We want this to be open to all skillsets, so there is both a coded and non-coded prize category.  In order to best support and promote this, the Ready Layer One team will be hosting multiple Twitter spaces and podcasts related to this.  This is open to everyone and completely virtual.
---
Update May11th:
Update April 25th:
Update April 5th:
Update March 24th:
Held a Twitter space with judges Tiffany and Jacob.
https://twitter.com/i/spaces/1gqxvyOjDkpJB?s=20
Prizes announced:
Update March 10th:
Link to the kick-off Twitter Space:
https://twitter.com/i/spaces/1lPKqByeZndGb & Claim your POAP for listening to see Keypom in action: https://shard.dog/sharddog
Keypom's presentation at Eth Denver 2023
---
Update March 6th:
The official start date is March 10th where we will host a Twitter Space to introduce everything.
Submission deadline is April 10th, details on these requirements will be available in the coming weeks.
Pre-registration is now open: Sign-Up
You can follow along on this page for regular updates. Also make sure to follow https://twitter.com/ready_layer_one and join our Telegram group for any questions or support https://t.me/+OqI-cKxQU05lZDIx
Good luck!